Past Events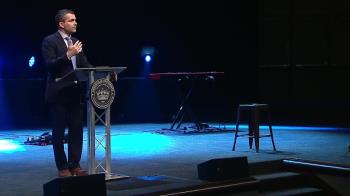 Responding to the Transgender Moment
Today's Staley Lecture speaker was Dr. Ryan T. Anderson, who serves as the William E. Simon Senior Research Fellow in American Principles & Public Policy at the Heritage Foundation. He is the author of the book, When Harry Became Sally: Responding to the Transgender Moment.
Fake News and Actual Accomplishments: Trump's First Year
A panel of experts discuss Donald Trump's historic first year in office, including the highs and the lows. February 6, 2018.
Charles Krauthammer
September 17, 2015
Rob Schwarzwalder
February 27, 2014
Evening with Mike Huckabee
An Evening with Mike Huckabee in celebration of Constitution Day
Richard Mourdock
January 29, 2013
Karl Rove
September 20, 2011