Past Events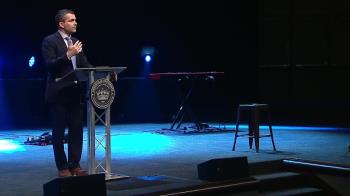 Responding to the Transgender Moment
Today's Staley Lecture speaker was Dr. Ryan T. Anderson, who serves as the William E. Simon Senior Research Fellow in American Principles & Public Policy at the Heritage Foundation. He is the author of the book, When Harry Became Sally: Responding to the Transgender Moment.
Fake News and Actual Accomplishments: Trump's First Year
A panel of experts discuss Donald Trump's historic first year in office, including the highs and the lows. February 6, 2018.
An Evening with Charles Krauthammer in Celebration of Constitution Day
Charles Krauthammer is a Pulitzer Prize-winning syndicated columnist, author, political commentator, and physician. His weekly Washington Post column is syndicated to more than 400 newspapers worldwide. As a contributor to FOX News Channel, Krauthammer provides regular political commentary and analysis on Special Report with Bret Baier, The O'Reilly Factor, and FOX News Sunday. He is the author of Things That Matter: Three Decades of Passions, Pastimes, and Politics.
Rob Schwarzwalder
February 27, 2014
Evening with Mike Huckabee
An Evening with Mike Huckabee in celebration of Constitution Day
Richard Mourdock
January 29, 2013
Karl Rove
September 20, 2011