About the BS in Cyber Operations Degree
Why Study Cyber Operations at Cedarville?
Threats online are everywhere — the need for cybersecurity has never been greater. If you want to join the growing field that is protecting online data for both individuals and organizations, choose a school that the National Security Agency recognized as an N.S.A. Center of Excellence in Cyber Operations — Cedarville's BS in cyber operations will equip you with the skills you need to succeed as an in-demand cybersecurity professional.
You will be prepared for many in-demand positions in the crucially important field of cybersecurity. You will learn the technical knowledge and skills required to perform specialized cyber operations related to collection, exploitation, and response utilized by organizations like the National Security Agency (NSA) and U.S. Cyber Command. Understanding these concepts will also equip you to defend computer systems and networks in the cybersecurity industry. Additionally, you will learn security fundamentals, cryptography, and secure software development principles that will equip you to write secure software. In today's world where cyber threats are constantly present and increasingly dangerous, these skills are attractive to employers for even non-cyber specific software development roles.
This area of study is also offered as a specialization that can be added to the BS in computer science program.
Request Info
Visit
What Sets Cedarville Apart?
Program Overview
Program Highlights
Dedicated Lab Space — You will practice attack and defend scenarios in a specially equipped cybersecurity lab, where every workstation has the capability of hosting its own network of virtual machines.
Certification — Cedarville University has been certified as a National Center for Academic Excellence in Cyber Operations (CAE-CO), making Cedarville part of an elite group of institutions to receive this designation.
Accreditation — Cedarville's computer science program is accredited by the Computing Accreditation Commission of ABET, and our computer science programs with a cyber operations specialization has ABET cybersecurity accreditation.
NSA-Certified
The National Security Agency (NSA) has named Cedarville University a National Center of Academic Excellence (CAE) in Cyber Operations.
What Can You Do With a BS in Cyber Operations?
You will be prepared for careers in the growing cybersecurity field, including:
Network Security Engineer
Penetration Tester
Security Analyst
Software Developer
Opportunities to Learn Outside the Classroom
Internships — You'll acquire in-demand skills that will prepare you for summer internships. Our students have found that there's no substitute for real-world experience.
Cyber Competitions — You'll be able to test your skills in cyber competitions, such as the Collegiate Cyber Defense Competition, the National Cyber League, and others.
Cyber Awareness Team — You can join the Cyber Awareness team, which promotes cyber safety to the surrounding community.
Center for the Advancement of Cybersecurity
Cedarville's Center for the Advancement of Cybersecurity is leading the way to improving our nation's security online.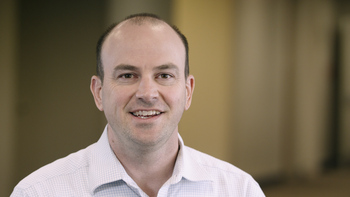 Advancing the Study of Cybersecurity
Cedarville University's Center for the Advancement of Cybersecurity is advancing the study of cybersecurity by developing future leaders in the field, shaping cyber education, and promoting cyber awareness in society.
Program Curriculum
Building on our core liberal arts and Bible minor courses, you will take core computer science courses plus a sequence of cyberoperations courses, including network security, software security, and cyber forensics.
Sample courses:
Cyber Forensics
Software Security
Program Format and Related Programs
Cedarville offers both graduate and undergraduate programs, with flexible completion options. You may also want to consider these related programs as you consider the degree or program that is a best fit for you.
Related Programs
Program Level and Format
Undergraduate
Residential
4-Year
From Our Students:
Cedarville's School of Engineering and Computer Science has provided a high-quality education, preparing me for my future career. My professors have gone above and beyond by offering their own time to answer questions, providing opportunities for additional learning, and connections for finding jobs and internships. Not only do they support their students academically, but encourage us in our spiritual and personal lives. Cedarville has helped me to remember my mission in life isn't just to be an engineer, but to use engineering to honor and glorify God, accomplishing my life's true mission.

Kaylin Gray '21
Job and Grad School Placement
Program Faculty
Director, Associate Professor of Cyber Operations and Computer Science
Assistant Professor of Computer Science and Cyber Operations
Program News
A leader among computer science and cyber operations programs, Cedarville University has updated its computer science labs to meet the needs of the growing department.

In Mansfield, Ohio, the 179th wing of the Air National Guard is being converted into the first cyberspace wing in the Air National Guard, positioned specifically to defend against cyber threats to national security.