Freedom to Flourish Series Archive
Freedom to Flourish: Socialist Dreams. Market Realities.
A speaker series examining the implications of socialism. Spring Semester 2020.
Sponsored by Acton Institute, The Charles Koch Foundation, Cedarville University's Center for Political Studies, Berry Chair for Free Enterprise, Cedarville University's School of Business Administration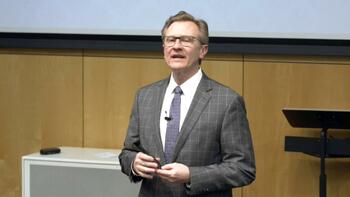 Freedom to Flourish: The End of Socialism
Cedarville University's Freedom to Flourish event hosted Professor James Otteson, Thomas W. Smith Presidential Chair in Business Ethics, Professor of Economics, and Executive Director of the Eudaimonia Institute at Wake Forest University, on February 18, 2020.