About the Online Christian MBA Degree
Why Pursue an MBA Degree at Cedarville?
Cedarville's Robert W. Plaster School of Business offers a fully online MBA program that was specifically designed for Christian professionals who view their work as a platform for ministry. Our flexible, accredited, and online Christian MBA program will allow you to study business through a biblical lens that emphasizes:
Excellence in personal standards and discernment
Stewardship of God-given talents and resources
Leadership with a servant's heart
Kingdom influence through serving others
Get answers to Frequently Asked Questions prospective graduate students have when considering an MBA program or view the Curriculum Plan and Catalog information in the Program Curriculum section below.
Request Info
Schedule an Appointment
What Sets Cedarville Apart?
Biblical Worldview

All courses are built on the solid foundation of Scripture.

Online and Accelerated

All courses are offered in an online format, 1- and 2-year completion options.

Affordable

Cedarville's MBA is competitively priced with available financial aid.
Program Overview
Online MBA Program Highlights
Biblical — Biblical worldview and practical application in each course.
Online — Courses are offered in convenient online format, allowing you to study from anywhere in the world.
Flexible — Seven-week terms provide flexibility for working professionals, and part-time and full-time options are available.
Adaptable — Interactive course websites optimized for multiple devices including computers, tablets, and smartphones.
Affordable — Affordable tuition and available financial aid.
Supportive — Dedicated program adviser ensures support while you pursue your degree and maintain other commitments, and cohort-based approach builds community and network for Christian business professionals.
Accredited — Cedarville's Christian MBA is accredited by the Accreditation Council for Business Schools & Programs (ACBSP).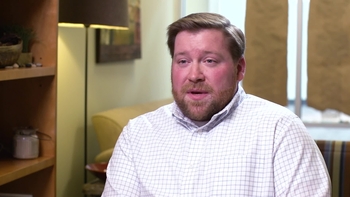 Master of Business Administration
Cedarville University's Christian MBA online program is specifically designed for Christian professionals who view their work as a platform for ministry.
MBA FAQs
Get answers to the most common questions prospective graduate students ask when considering an MBA program.
What Can You Do With an MBA Degree?
The online Christian MBA program from Cedarville will enhance your career and potential for promotion. For those without a bachelor's degree in a business field, the MBA provides the necessary business foundation for you to secure a job outside of your current role.
Opportunities to Learn Outside the Classroom
Courses are designed for the online environment but include hands-on case studies, projects chosen by the student, simulation games, and personal development.
Stewarding Your Gifts With a Graduate Degree
Listen as Cedarville's president, Dr. Thomas White, discusses how our graduate programs can help you steward your God-given talents for His glory.
Admission, Costs and Aid, Start Dates
Admission Requirements — The first step in your graduate school journey at Cedarville is to apply for admission.
MBA Admission Requirements
Costs and Financial Aid — Your decision to pursue quality, Christian graduate education represents a valuable investment in your career and professional development. To assure your degree is also affordable, Cedarville graduate programs are competitively priced and can be supplemented with a variety of financial aid.
MBA Cost Information
Program Start Dates — Applications are accepted throughout the year, and you can enroll and begin classes in August, October, January, March, May, or July.
Program Curriculum
Building on your undergrad degree, you will take nine core courses and three elective courses. There is also a 3-credit Bible course, which is waived for those who completed a Bible minor as part of undergraduate work.
You may select from a wide variety of electives, or choose a concentration, such operations management or healthcare administration. For the dual degree – PharmD/MBA, you are required to take eight core pharmacy courses, including a Directed Research course.
Our strong set of core MBA courses will equip you well for professional success. You will take:
Accounting for Business Executives
Biblical and Theological Foundations for Graduate Study (may be waived for prior credits)
Capstone Course*
Executive Financial Management
Information Technology for Competitive Advantage
Legal/Ethics Course*
Managerial Economics
Management and Leadership of Organizations
Quantitative Course*
Strategic Marketing Planning
* Course will vary based on chosen MBA concentration.
You can add an MBA to many of Cedarville's popular majors by using one of our accelerated bachelor's-to-master's pathways.
Sample courses:
Applied Leadership

Management and Leadership of Organizations
Program Format and Related Programs
Cedarville offers both graduate and undergraduate programs, with flexible completion options. You may also want to consider these related programs as you consider the degree or program that is a best fit for you.
From Our Students:
I want to say thank you for helping make the time at Cedarville so amazing! Everyone that works in the graduate school has been a huge help in my graduate educational journey!

Alex Hall, MBA '20
Learn About Career Services
Program Contacts
Dean, Robert W. Plaster School of Business; Professor of Economics
Assistant Dean, Associate Dean, Robert W. Plaster School of Business - MBA, Bus Admin Graduate Studies; Associate Professor of Information Technology Management
Graduate Enrollment Advisor for Business and Innovation
Contact
Program News
In a culture with ever-changing ideas and agendas, good leadership is becoming more and more important. Cedarville University seeks to equip biblically faithful leaders with its new graduate certificate in leadership.

College Consensus, a national research organization that combines the latest college rankings with thousands of student review scores, named Cedarville University No. 2 in the country among Christian universities for having the best online programs.