Mission
The mission of the cashiers office is to provide cashiering services to our customers in an efficient, timely, professional, courteous, and customer-oriented manner. This will be accomplished in accordance with the mission of Cedarville University, by following the regulations of all appropriate governing agencies, and by implementing sound financial procedures and controls.
Vision
To continue to provide exceptional quality service to the University.
Providing timely and accurate billing to students or parents and ensuring that payments and credits are received and properly applied to each student's account in a timely manner.
Ongoing evaluation of policies and procedures to accomplish our mission in a changing environment.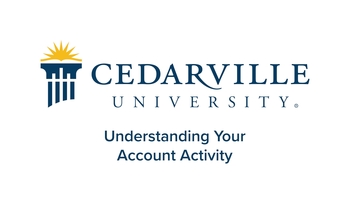 Understanding Account Activity
Watch for helpful information on accessing information on your student account.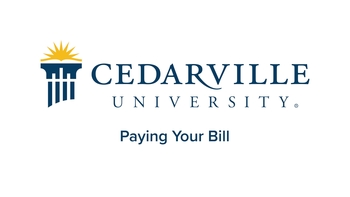 Paying Your Bill
Watch for helpful tips on paying your invoice from Cedarville University.