Kingdom Diversity at Cedarville University
From academics and athletics to daily chapel and student life, everything at Cedarville is built on biblical truth. And, our commitment to Kingdom diversity is no exception. Kingdom diversity is the unifying work of King Jesus that transcends all national, racial, ethnic, gender, and socio-economic distinctions with a view to the transformation of sinners (see Galatians 3:28; Ephesians 2:11-18; Colossians 3:11; Revelation 7:9).
With the Word of God as our foundation, we strive to uphold the pattern of diversity that is reflected in the body of Christ. All people are uniquely created in God's image for His glory. Kingdom diversity is important to us because it is important to God.
To maintain the priority on this initiative, the president has convened a Kingdom Diversity Advisory Council made up of strategic faculty and staff members. The council offers advice on various issues, encourages a biblical understanding of diversity across campus, and supports the growth of a more diverse Christ-centered community.
Kingdom Diversity Advisory Council
The following faculty and staff members serve the president by offering advice on various diversity-related issues, encouraging a biblical understanding of diversity across campus, and growing Cedarville to look more like heaven than it does right now.
Student Opportunities
Get Involved
Through intentional events and partnerships, Cedarville is helping students get involved in diversity-related activities. Black History Month celebrations, National Hispanic Leadership Council, Civil Rights Bus Tour, and National Afro-African American Museum are a few examples.
Global Outreach
Recognizing God's call to reach all people with the Gospel, Cedarville is intentional about sending students out to share Christ with the world.
International Students
International Student Services (ISS) provides a well-rounded program of services for international and third culture students to help them succeed at Cedarville University.
Dr. Deforia Lane Kingdom Diversity Scholarship
The Dr. Deforia Lane Diversity Scholarship is awarded annually to select undergraduate students seeking to enhance the Cedarville Community through their personal experience and appreciation for racial, ethnic and cultural diversity.
Civil Rights Bus Tour
The Civil Rights Bus Tour allows students, faculty, and staff the opportunity to walk where history was made and heroes were revealed. The journey begins in Martin Luther King, Jr.'s, birthplace and ends at the place he was assassinated.
Kingdom Diversity Resources
Enrollment Statistics
We have made steady progress in recent years in increasing our students from diverse backgrounds.
Biblical Foundations for Kingdom Diversity
Our approach to Kingdom diversity is based on the Word of God. Diversity is important to Cedarville because it's important to God.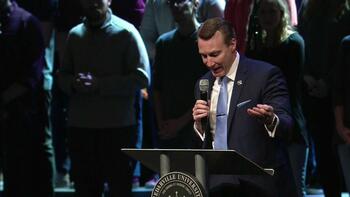 Created in His Image
Take a minute to listen to Dr. Thomas White's statement on racism and the imago Dei during our Martin Luther King, Jr. Day chapel.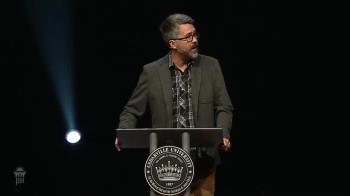 One Lord, One Salvation, One People
— 10/13/2020
Dr. Josh Kira shares four resources that God gives us to deal with racism in a way that the world cannot. Dr. Kira serves as Assistant Professor of Philosophy and Theology at Cedarville University.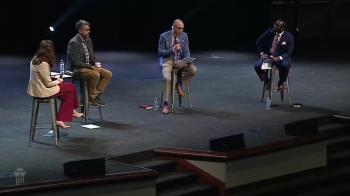 Gospel Perspectives on Race, Unity, and Biblical Justice
— 10/5/2020
Today's panel discussion on racism is led by Sarah Gump, Digital and Social Media Manager, Dr. Kevin Jones, Dean of the School of Education, Dr. Mark Owens, Assistant Professor of New Testament Theology, and Dr. Josh Kira, Assistant Professor of Philosophy and Theology at Cedarville University.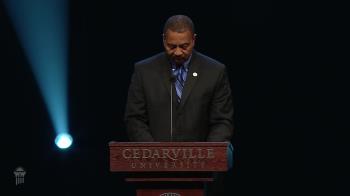 Prayer for Racial Unity
— 8/18/2020
Today's chapel is devoted to prayer for racial unity.